Top 9 Best Dust Mite Killer Control Products and Sprays
Once you have experienced dust mites' allergy symptoms, you may realize that having these tiny insects in your pillows is a serious problem. Effective dust mite control can be provided with effective products.
Let's check the Top 9 Best Dust Mite Spray and Killer Control Products in 2023 to crack your mite problem in an easy-to-do way:
PREVIEW
PRODUCT

Best Choice




The Ecology Works Dust Mite and Flea Control Powder

Active Ingredient: 98% Disodium Octaborate Tetrahydrate
Volume: 2 lbs
Safe for humans and pets




Check Price

People's Choice




Sprayway SW003R Good-Night Dust Mite Aerosol Spray

Active Ingredient: 0.5% Permethrin
Volume: 16 oz
Made in USA




Check Price
How to Kill Dust Mites in Carpet? Best Dust Mite Carpet Cleaner Products:
PREVIEW
PRODUCT

Our #1 Rated




Allerseach X-Mite Anti-Allergen Moist Powder Dust Mite Carpet Treatment

Active Ingredient: 3% Tanacetane (a form of tannic acid)
Volume: 1 lb
Non-toxic, safe for humans and pets




Check Price

People's Choice




Capture Carpet & Rug Dry Cleaner Powder

Ingredients: Non-Toxic absorbent synthetic polymer
Volume: 4 lbs
Made in USA




Check Price




Allersearch ADS Anti-Allergen Dust Spray

Active Ingredient: 3% tanacetane (a form of tannic acid)
Volume: 32 oz
Non-toxic, safe for humans and pets




Check Price
Best Dust Mite Sprays:
PREVIEW
PRODUCT

Our #1 Rated




Steri-Fab Mixed Insecticide Spray

Active Ingredient: 60.39% Isopropyl Alcohol, 0.22% Phenothrin, 0.11% DDAC, 0.076% ADBAC
Volume: 16 oz




Check Price




Rockwell CimeXa Insecticide Dust

Active Ingredient: 92.1% Silicon Dioxide
Volume: 4 oz




Check Price




JT Eaton 217 Kills Bed Bugs Plus Aerosol Water Based Insect Spray

Active Ingredients: 0.15% Pyrethrins, 0.30% Permethrin, 0.75% Piperonyl Butoxide
Volume: 17.5 oz
12-weeks of residual protection




Check Price




Allergy Asthma Clean Allergen Spray

Ingredients: a blend of 100% mineral concentrates
Volume: 33.8 fl oz / 1 l
Hypoallergenic Fragrance Free




Check Price
How to Knock Down Dust Mites Using the Best Sprays and Products You Can Trust – Buyer's Guide
It may be a puzzling task to control dust mites which are very tiny insects. The question that many people start asking is whether it is possible to completely eliminate dust mites.
Keep in mind, that complete elimination of these insects cannot be achieved. However, there is a number of things which can help to minimize and kill dust mites.
Here you will find important and instructive information on how to kill tiny dust mites using efficient killing sprays, powders, fumers, and other good products. Learn about dust mite killing products and find out how to use them in case of mites' infestation.
What Kills Dust Mites? Using the Best Products and Devices
Are you feeling allergy symptoms? Dust mites are usually the primary source of allergies. Thousands of mites can be residing in your mattresses and pillows right now. Although these insects are almost invisible, it is vital to eliminate this health hazard from your house.
So, the CENTRAL question is how do you kill dust mites?
When compared with other pests, dust mites are relatively easy to control. Reducing dust mites and their common allergens will surely help to create a healthier and more comfortable environment in your house.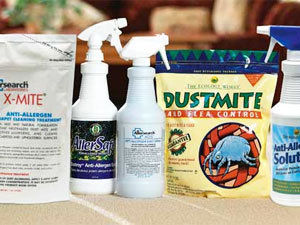 Let's check some of the products that can kill dust mites:
Dust Mite Fumers and Foggers,
Dust Mite Powders,
Dust Mite Sprays.
For those who have significant problems with dust mites, there are even specially created Dust Mite Killer Kits that will surely help to control the dust mite problem.
Top 4 Working Dust Mite Killer Control Products
DustMite and Flea Control Powder

– the Very Best Dust Mite Killer Product

See More Images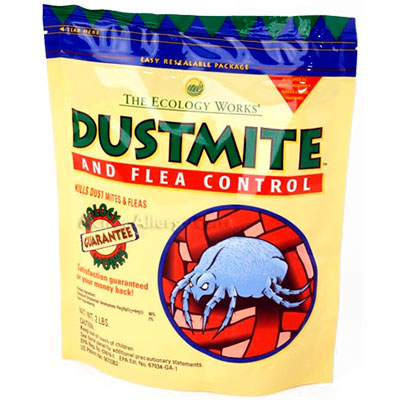 Want to remove dust mites in the most natural way and keep them away? Try this perfect powder by Ecology Works. Dustmite Control powder easily dissolves in water without leaving a trace of its presence. The powder dries into a crystal that coats the food source of dust mites and reduces the population of these invisible insects within 2 weeks.
It is recommended to start the treatment in the bedroom. After eight weeks of treatment, dust mites will be dead.
If you decide to use a dust mite killer on items that are non-washable, purchase dust mite allergy-friendly product.
As far as some dust mite killers consist of pesticides, which may be dangerous to your health, selecting an organic dust mite killer is a good solution.
Good-Night Dust Mite Aerosol Spray
See More Images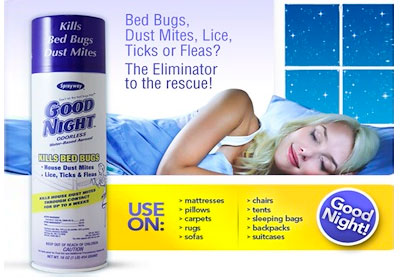 Good-Night Spray by Sprayway is suitable for use on pillows, mattresses, carpets, bed frames and box springs. This ready-to-use Dust Mite Spray is designed to kill dust mites and can be efficiently used in residential and commercial applications. Use the spray regularly on furniture, bedding, and carpets and get a comfortable sleep.
Fortefog Dust Mite Killer
The product contains a broad-spectrum insecticide – Permethrin which effectively kills dust mites. Before purchasing the product consider how many fumers are needed for the place to be treated. In case of heavy infestations, more than one application may be required.
Agrodust Dust Mite Killer Silicon Dust
Due to the silicon dioxide that Agrodust contains, the product can effectively control dust mites leading them to dehydration and death. The product is best applied through the mechanical or electrical dusting machine.
For dust mite perfect control you can buy dust mite killer kits. There are many kits for a small, medium, and large infestation. These ready-made kits provide all the necessary products including special protector dust mite sprays, powders, destroyer bombs, protective gloves, and respirator face masks.
Working Methods on How to Get Rid of Dust Mites in Carpet
Carpet is an ideal breeding environment for dust mites. Not only dust and dirt but also crumbs, pollen, and other debris are often there in the fibers of carpets.
There are many products available on the market that can help to remove dust mites. However, those who have allergies should first consider some good housekeeping.
When it comes to dust mite's carpet removal, prevention is the first thing that must be taken into consideration. Remember, a regular, thorough vacuuming will be more effective if you use a best vacuum for bed bugs with a special HEPA filter. This kind of vacuums can get and trap dust mites as well as the dander they feed on.
For better treatment, it is recommended to use fumers, powders, and sprays. So, how to kill dust mites on the carpet?
Let's check out some of the most efficient products.
X-Mite Dust Mite Carpet Treatment
See More Images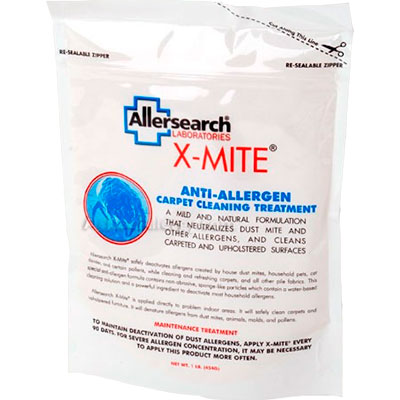 This treatment is designed to remove harmful dust mites out of your carpeting. Use the broom to brush the treatment into the carpet. Let the treatment sit for three hours. Remove by vacuuming.
This perfect dust mite carpet cleaner is a two-in-one carpet cleaning and anti-allergen treatment that effectively destroys all the dust mites in carpets.
Skin rash, upper respiratory discomfort, and headache are the most common signs of an allergic reaction to the carpet.
Mould, dust, and dust mites are all those things that usually create such allergic symptoms.
Carpet&Rug Powder
See More Images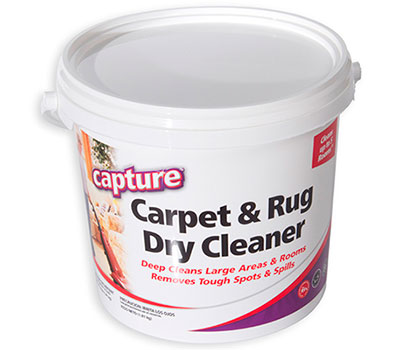 If you want to reduce waste allergens of dust mites, control of dust mite repopulation is a necessity.
Now, you can remove dust mites as well as their waste with Capture Powder.
The product is effectively used on carpets and rugs. Sprinkle Capture Powder on your carpet, allow it to dry, then vacuum up.
ADS Anti-Allergen Dust Spray
See More Images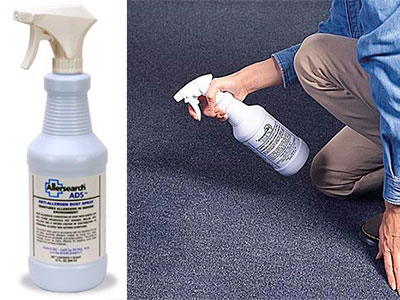 This anti-allergen spray protects carpets, blankets, mattresses, and other fabrics in the house. Use Allersearch ADS Spray directly on the carpet. Leave undisturbed to dry for three hours.
Protector P dust Mite Killer
Have a dust mite carpet problem? Use Protector P and protect the carpet from invisible insects.
This water-based insecticide is highly effective for dust mites' control. Protector P can be applied to soft furnishings, fabrics, and carpets. The spray will be odorless once dry. How does it work? The droplets of spray penetrate into all of the porous areas where small dust mites have been hiding. As a result, dust mites are immediately killed.
What is the Best Spray to Kill Dust Mites: Efficient Killing Sprays You Can Trust!
Once dust mites are noticed to be living in your carpets, mattresses, pillows and any other items, buying some effective dust mite killer spray becomes a necessity. Some people think that using sprays for these insects is a waste of time. In fact, sprays are an effective weapon against dust mites and can really do a good job.
If you have a big dust mite problem in your house, it will take more to get the desired result. The problem is in feces of dust mites.
A mite produces
hundreds
of fecal pellets over the life.
Nevertheless, killing off as many of these tiny insects as possible with the help of good killing sprays is a part of any good dust mite control plan.
Good killing sprays will help you to:
Keep dust mites numbers in check,
Minimize dust mites allergens,
Minimize and kill current dust mite population.
Let's focus our attention on dust mites killing sprays that you can trust.
Steri-Fab Spray
See More Images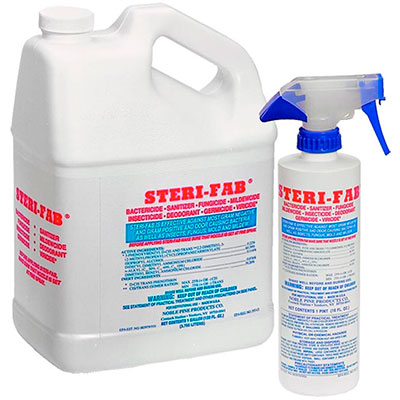 This spray acts as a contact kill on dust mites and other insects. Not only STERI-FAB protects against insects but a, so germs, fungus, and odors. Just spray STERI-FAB on bedding, mattresses, carpets, and furniture and it will effectively work against dust mites. Spraying this perfect product on bedding, furniture, etc., will immediately kill dust mites' current populations.
CimeXa Insecticide Dust
See More Images

Those who need residual protection against dust mites can purchase CimeXa Insecticide Dust. This borate liquid product provides a contact kill for dust mites. Due to its low toxicity, dust is considered a "green" product.
Kills Bed Bugs Plus Aerosol
See More Images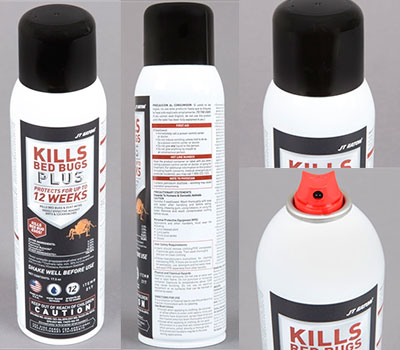 This water-based aerosol provides up to twelve weeks of protection. Apply this JT Eaton Insect Spray to mattresses, furniture, box springs, carpets and it will surely provide a quick knockdown of dust mites.
Allergen Spray with Mineral Ingredients Only
See More Images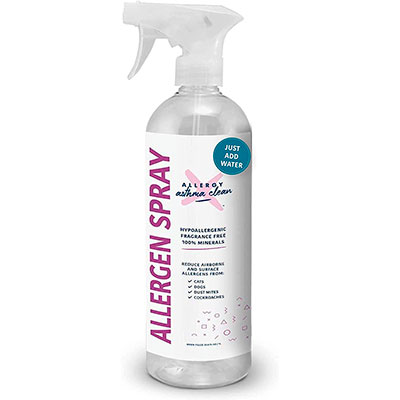 Allergen Spray can easily make your home insect-free. The formula of this spray reduces up to 93% of dust mites, cockroaches, and pet dander allergens. Just spray it in areas that are infested with dust mites. Then air the room.
Essentria Broadcast Insecticide
Essentria line products are made from natural essential oils. When it comes to this Broadcast Insecticide, it is the newest and one of the most efficient bed bug sprays. Essentria spray is a natural dust mite spray that is very safe for the family. You can use this spray on furniture, mattresses, floors, box springs, and in places where protection is required. Not only will it kill dust mites but their eggs as well.
The use of heat is by far the best way to kill dust mites as these microscopic insects cannot survive at extremely high temperatures. Therefore, washing window dressings, linens, and other fabric items at 130°F is a good idea.
This killing method can be used with anything (blankets, curtains, pillows) that is machine washed.
Does Lysol Kill Dust Mites?
Lysol is a perfect disinfectant. The ingredients that make up this product can kill up to 99% of germs causing allergies and illnesses. When it comes to dust mites' elimination, Lysol is an effective spray that can really kill these insects. Lysol can also prevent the growth of mildew and mold.
Dust mites live, breed and collect where food is available.
See More Images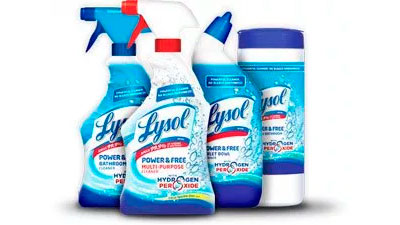 So, how to use Lysol?
Clean the room and reduce the dust.
Spray the product in places where dust appears: on furniture, floors, along floorboards.
Allow Lysol to dry completely.
Lysol can also be used on fabric and in the air. Lysol smells clean and fresh and can be used all over the house. As far as Lysol has a disinfecting nature, it efficiently works preventing dust mites from accumulating. The treatment should be repeated on a weekly basis.
Now you know that it is impossible to eliminate and remove dust mites completely, but by using effective natural killing products you can reduce their population. Having these microscopic insects is not a reflection of how clean your house is. Remember, dust mites are found in any house across the globe.