Mouse Control at Home Depot: The Top Home Depot Poisons to Rid Your Home of Mice
Without a doubt, mice are one of the most dreadful pest problems to have in your home. They can be a real nuisance in more ways than one.
Once mice gain entry into your home, they can gnaw on electrical wires and possibly cause an electrical fire, eat your food and make messes that you'll have to clean up, and leave their urine and droppings in food and spread serious illnesses. Let's not forget the embarrassment they can cause if your guests spot them.
Fortunately, Home Depot has a wealth of mouse control products. We've gone the extra mile for you and compiled information that will help you find the ideal Home Depot mouse poison for your rodent problem.
Home Depot Products to Remove Mice
Home Depot has several different types of products that you can use to eliminate a mouse infestation of any size.
They include:
poisons,
repellents,
lethal traps,
humane traps.
Home Depot has more than 100 different mouse control products.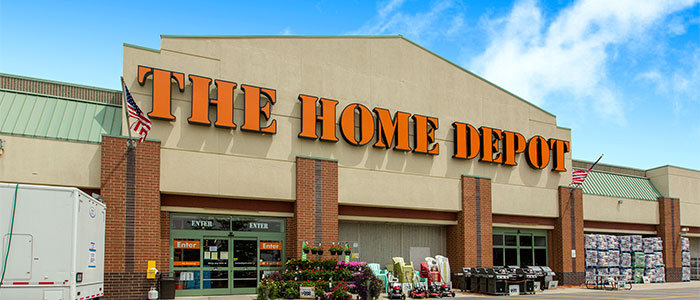 If you want to remove mice from your home without killing them, then repellents and humane traps are your best options. On the other hand, if you don't mind having to dispose of dead mice bodies, you can go for lethal traps or poisons.
Setting out mouse poison and setting up lethal mouse traps will both kill the mice in your home. Go here to learn more about how to kill mice.
Mouse Poisons
Every Home Depot carries products that poison the mice nesting in your home. These products have a number of advantages over other types of mouse extermination products.
The main advantages of using mouse poisons are:
Ease of use. They're easy to use. You only need to set the poison out and leave it to do its job. That's unlike mouse traps that will have to be set up.
Cost. They don't cost a lot of money. What's more, there's a wide variety of mouse poisons, so you're sure to find one that fits your budget.
Fast-acting. The bait included in the poison attracts all the mice in your home. Once they eat it, they'll die after a while. For mouse traps, one trap can only kill a single mouse.
Mouse poison can come in several different forms. These include meals, blocks, and pellets. Learn everything you need to know about mouse poison pellets in this informative article.
Examples
Let's now turn our focus to some of the products you'll come across when shopping for mouse poisons at Home Depot:
d-CON Refillable Mouse Bait Station

This weather-resistant mouse control product includes 12 bait blocks and a refillable bait station. It's tamper-resistant to dogs and kids.

Cost: $10.47

Where to use: It's ideal for use in attics, basements, corners, garages, sheds, and behind appliances.

How to use:

Open the station by pressing the top and bottom latch.
Load a new bait block inside the station and make sure it's on the peg.
Close the station and place it in areas you've spotted signs of mice. It's best to use multiple stations set at intervals of 8-12 feet.
Wash your hands thoroughly once you're done loading the bait stations. Maintain the stations for at least 15 days or until the signs and symptoms of rodent activity cease.

Harris Mouse Killer Bars with Refill Bait Station

Harris Mouse Killer consists of 10 bait bars that kill rats and mice. It also comes with a refillable bait station that's child tamper-resistant.

Cost: $10.93

How to use:

Get rid of all possible mouse food sources.
Choose placement areas, preferably areas where the mice have been most active such as below appliances, inside cabinets, and along walls.
Set the bait station in a horizontal or vertical position with both of the entrances exposed. Make sure you keep restocking the station with fresh bait for at least 15 days or as long as the mouse activity persists.

Comparing different mouse control products to try to get the best one for your needs can be a daunting task. For an easier time in figuring out the best mouse poison, read this article.

MouseX

This nontoxic bait kills mice without posing a threat to humans and pets. It doesn't contaminate food and crops. You can use it both indoors and outdoors.

Cost: $19.97

How to use:

Remove food sources from the areas you want to treat.
Peel off the tray cover and place the pellets in the places you've seen mouse activity, especially along runs and inside holes and voids.
Refill the areas regularly until all mouse activity stops.

How it works: One or two days after feeding on the bait, the mice experience blood thickening, and their circulatory system collapses due to dehydration.
Top 5 Best Home Depot Mice Killers
Mouse poison is an effective way to kill mice. It has a good success rate when applied correctly. But with the many mouse poisons available at Home Depot, you're probably confused which product you should buy. It also goes without saying that users will find some products to be more reliable at exterminating mice than others.
To help you out, we've listed some of the best mice killers you can get at Home Depot.
The Home Depot Advantage
Home Depot offers a unique Low Price Guarantee. If you find a mouse control product that has a lower price at a competitor store, Home Depot will match that store's price and even go one better than the competitor by offering an additional 10% discount.
To benefit from the Low Price Guarantee, the items at the competitor store and Home Depot have to be identical.
JT Eaton Bait Block Peanut Butter Flavor
This product is specially formulated to kill house mice, roof rats, and Norway rats. It includes 144 mouse poison blocks. You can use it in your basement or garage to keep mice away. This product is useful even in large, open spaces.
Cost: $25.16
How to use: Place 1 or 2 blocks at intervals of 8-12 feet. You may need to use 3 blocks in places with very high mouse activity. Maintain a constant fresh bait supply for at least 15 days.
How it works: The blocks have a peanut butter flavor that attracts mice. The active ingredient in the blocks, diphacinone, will kill the mice a couple of days after feeding.

Tomcat Mouse Killer
This product is tamper resistant for both children and dogs. According to no-choice lab tests, a single bait block will kill up to 12 mice. This article will give you more details about the Tomcat mouse poison.

JT Eaton Bait Block Apple Flavor
The tamper-evident resealable pail contains 144 mouse poison blocks. It's perfect for keeping away small rodents in basements and garages and can also be effective in large, open spaces. Besides house mice, it kills Norway rats and roof rats.
Cost: $32.37
How to use: Place 1-2 blocks at 8-12 foot intervals. You may have to use 3 blocks for heavily infested areas. Fresh bait should be in constant supply for 15 or more days.
How it works: The apple flavor of the blocks attracts mice, and the diphacinone eliminates them several days after feeding.


Black Flag Refillable Mouse Bait Station

This product comes with 16 bait blocks and a refillable bait station. The station is resistant to tampering by children.

Cost: $7.96

Where to use: It should be used indoors only. It can fit in cabinet corners and room corners.

How to use:

Place the station in places you've spotted mice or their telltale signs. If you need to use additional stations, ensure you place them 8-12 feet apart.
After a few days, check the bait placements. In places where there's been heavy feeding or continuous mouse activity, replace the baits with new ones.
Keep baiting until mouse activity ceases.

RatX

Thanks to its nontoxicity, RatX is safe to use around kids and animals. It kills both rats and mice, and you can use it both indoors and outdoors. RatX is fully biodegradable and causes no environmental pollution. You can use it as a refill for your bait boxes.

Cost: $39.97

How to use:

Remove all food sources from the area you're treating.
Place 1/3-1/2 oz. or 10-15 grams of the mouse killer pellets in the areas where you've seen mouse activity, especially along holes and runs.
Revisit the treated areas to refill the pellets regularly.

How it works: Mice have sensors in their stomach that tell them when they're thirsty. RatX turns these sensors off. When mice consume it, they stop desiring water. What follows is dehydration, kidney failure, coma, and eventually death.

You can combine the use of a Home Depot mouse poison with other control methods such as traps to create a multiplying effect on the results. Make sure you collect and dispose of the dead mice and leftover poison correctly.
Once you've eliminated mice from your home, you should take the necessary steps to prevent reinfestation, for example, by limiting rodent food sources as much as possible and sealing holes in your home's outside structure.
You can find further details of Mice Control here.