How to Get Rid of Mice in the House: 4 Ways of Destruction, 5 Ways of Prevention
How to get rid of mice in the house effectively? There are several ways. Let's consider how to get rid of house mice when they have already settled in your house.
What about Destructive Measures?
To fight with mice you will need:
Mice poison;
A mousetrap;
A cat.
The first way of how to get rid of mice in your house is modern. Use mice poison. Today there are many poisons that can help you to destroy mice to the seventh generation. If you are afraid to use poison for any reason, get special glue for rodents. Apply it to some pieces of cardboard and put in the apartment. Mice will stick, and then can be thrown together with pieces of cardboard.
The second way how to get rid of mice in house is a trivial mousetrap. Prepare a trap, put a piece of bait and wait for it to snap, saving you from uninvited guests.
The third way of how to get rid of mice is usage of well-proven ultrasonic devices. Just purchase the device, turn it on and watch how the little gray depredators pack their suitcases.
Could you tell how do you get rid of mice in your home in the most classical way? Sure! Just buy a cat. Mice cannot stand the smell of cats. That means that very soon after the appearance of the cat your house will be free from mice.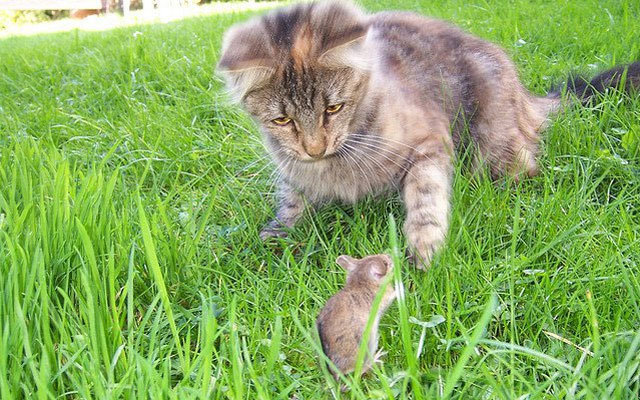 What about Preventive Measures?
It is useful to say, that mice appear in the places where they feel comfortable. That means that only a master can welcome mice.
Appearance of mice proves that the master didn't pay much attention to hygiene and sanitation. So, the only way out is to keep your rooms, basements and cellars in order. It takes you a weekend to put to rights these housings, but you will be saved from mice for a long month and years.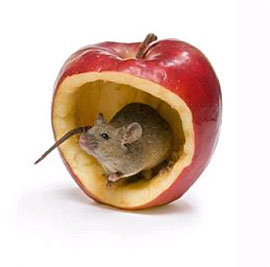 So, to prevent mice invasion you need:
Steel wool;
Sealant or cement;
Mousetraps.
Examine the entrance door carefully. The door should fit snugly to the threshold. If you can stick an ordinary pen under the door, the mouse can also get through this hole. At the bottom there should be a stopple that will prevent mice from penetrating into the apartment.
Check all rooms and baseboard for the presence of holes and cracks. Look for any damage, because small mouse can penetrate through a hole sized of a small coin.
If you have found some holes, close them up with steel wool. Then apply sealant or cement.
Put the mousetraps around the house. As bait it is better to use a slice of chocolate or peanut butter. When 2-3 mice will be trapped, let them out from home as far as possible. Put mousetraps in new unexpected places.
Ultrasonic waves are safe for pets and humans, but rodents cannot stand them. Mice experience pain, lose their appetite and ability to maintain normal activities. Buy some ultrasonic device and use it from time to time for two weeks.
Here are the most proven ways of how to get rid of mice in the house. Do not provoke mice to come back. Pack products carefully and close them tightly. Keep a bin clean. In such a way you will be saved not only from rodents but from insects as well.
You can find further details of Mice Control here.